New at Gemco
Debut album from Diamond Street Players out on 8/2/19!!!
Second 45rpm 7" single from Diamond Street Players w/ guest Adryon de Leon on vocals drops June 14, 2019 on wax only! w/ Custom Sleeve Art
"Reptile Show" - Slim Wednesday Debut Album April 6th, 2018 !!!
After two 7" teasers already this year, The Diamond Street Players drop their debut self-titled LP on 8/2/19. The album brings you 10 delicious mid-and-uptempo grooves chock full of gritty and soulful Hammond organ instrumentals, backed up by the perennially hard-and-funky DSP rhythm section. Two vocal tracks round out the set, with Amanda Joy making her hypnotic vocal debut on Million Miles, and the powerhouse Adryon de León (Orgone and Matador! Soul Sounds) bringing the OH, SO HEAVY How Many Lies, How Many Times to LP glory.
This studio band, led by organist & producer, Spencer Garn was recorded and mixed at Gemco's Diamond Street Studios in Atlanta, GA. If you thought the days of studio house bands (Stax, Motown, Muscle Shoals) were gone forever, then hop in and take a ride down Diamond Street with these players!
How Many Lies? How Many Times? Indeed sadly, this is the question of the day. At this 45s press time, the current White House occupants tally is just under 10,000. What can we do about it as a little soul/funk label way down south?
Put out the most bangin slice of wax we ever have and bring the protest song back into the fold.The Diamond Street Players, dropping their second single off their forthcoming LP, put down some Five-Edwin-Starr business with How Many Lies, How Many Times?, an uptempo no-apologies deep funk super-side that grabs you from the get-go and then doesnt let go. Written by co-producers Spencer Garn and Leo Black, the song features Adryon de Leon, a very well known voice in soul/funk circles, best known as a vocal power-hitter for Breakestra offspring, Orgone. Adryon absolutely detonates this track, with a delivery that makes it seem that this song has been out in the ether for decades, just waiting for her to come up to the mic, get mad, and lay it on us.
The B-side, Organ Workout, is another blistering funxcursion by the Players, so DJs better get two copies just to get right to the flip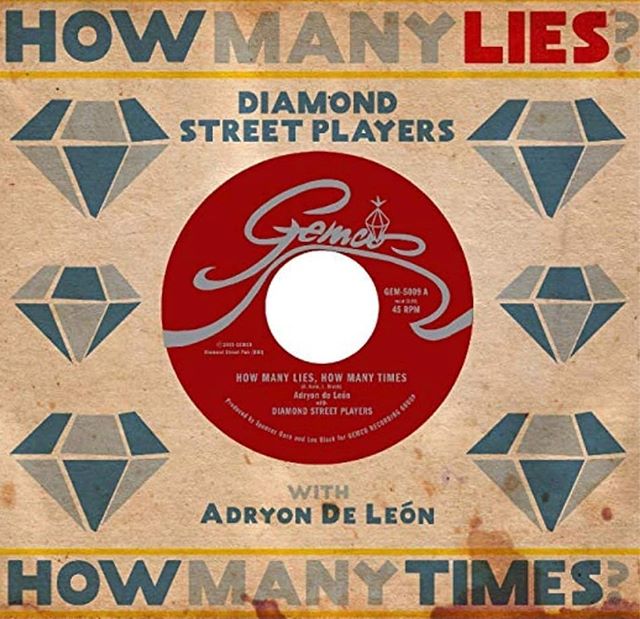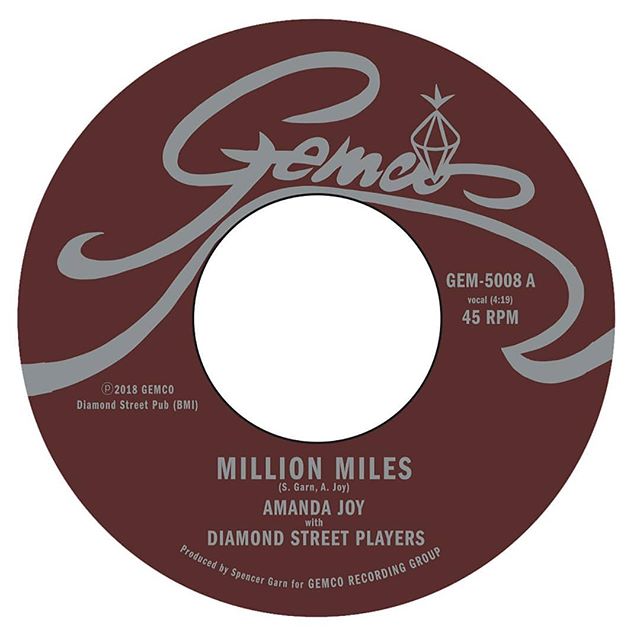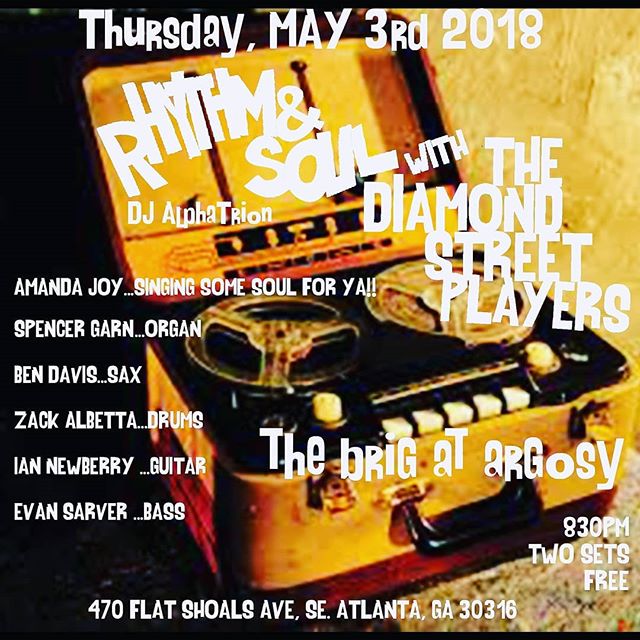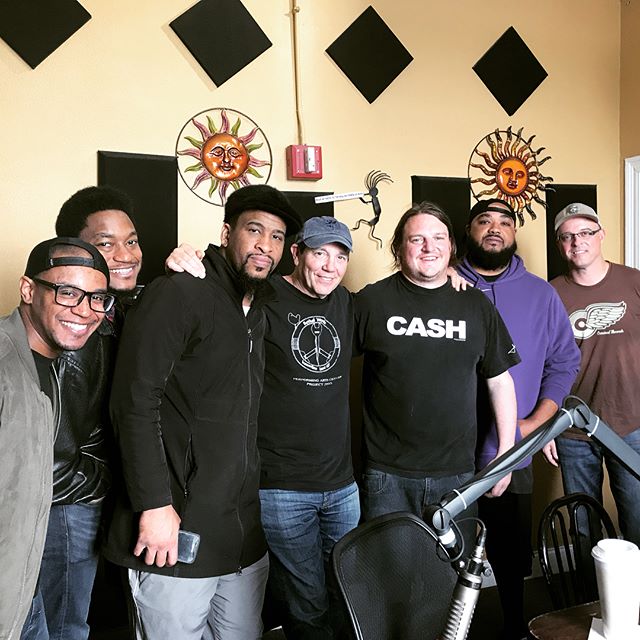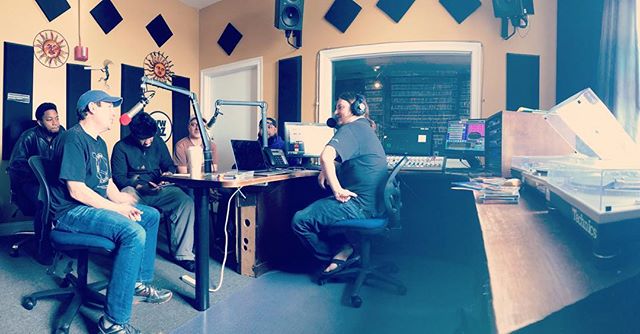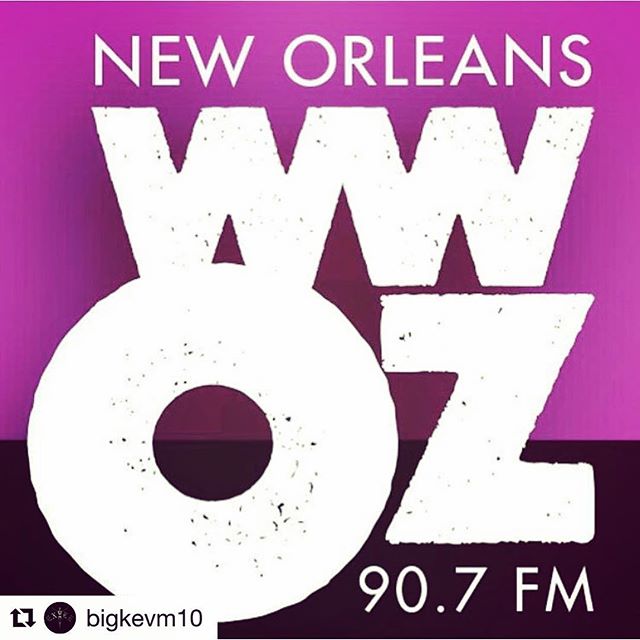 Debut 45rpm 7" single "Million Miles" from Diamond Street Players w/ guest Amanda Joy on vocals drops Feb 1st, 2019 available on 7" wax only!
The Diamond Street Players (Atlanta, GA) are the modern equivolent of a STAX, or MOTOWN style studio backing band, (ala booker T & The Mg's) led by organist, writer, & producer, Spencer Garn. Only, they focus firstly on laying down gritty soul, funk & R&B tracks that hold their own instrumentally. If they find a singer that works for a certain track, then so be it!
In this case, Garn, recorded singer, Amanda Joy on the A side "Million Miles," which honestly is a very smooth, and soulful "Al Green meets Shuggie Otis" type of mid tempo love-soul bender!
Now... the B Side is really a polar opposite of what the players can do, and have done on their upcoming album coming early 2019! This edgy, raw & funky "Murky Retrograde," has already received dancefloor approval in 2018 from the b-boys and b-girls in ATL all the way to Portland, Oregon prior to it's upcoming release!
It is a pure melding of two different sides of the Diamond Street Players sound!
Slim Wednesday…the day after Fat Tuesday…best kind of day for a ride out to Atchafalaya Basin to get the mind right. Gemco Records has just the soundtrack for your trip with Slim Wednesday's debut full-length, Reptile Show, made up of equal parts southern 70s-style soul, Toussaint/Dorsey-style funk, psychedelic troubadour folk/rock, New Orleans piano, and full-on festival circuit jam/rock.
This is the southern stew-sound you get when you put Widespread Panic's piano/organ player, Jojo Hermann, and The Dynamites' guitarist/bandleader, Bill Elder (a.k.a. Leo Black), in a band together. Slim Wednesday brings the essence of Roots Music in this deeply versatile set of southern soul/funk/rock recordings. As Jojo put it best at one point during the recording process, "This just makes me wanna go jump in Lake Pontchartrain!"
DIAMOND STREET RHYTHM MACHINE
Featuring LO CARTER "LIVING IN HARMONY"
NEW 7" SINGLE OUT August 25th, 2017 on GEMCO RECORDS!
Gemco Records, after a slight vinyl hiatus, glides back onto turntables in 2017 with a new artist delivering a resplendent new song. The first 7" 45 of the year from Gemco, "Living In Harmony", complete with a remix DJ's prize instrumental version featuring organ and flute inhabiting the B-side, brings a song to the world that couldn't be more timely--in message and in feel.